WELCOME TO THE
LOST RAINFOREST WIKI
Welcome to the Lost Rainforest Wiki!
The Lost Rainforest is a collaborative Wikia by fans about the all new The Lost Rainforest Series that anyone with an account can edit!
Help • Terms of Use • Wanted Pages • Categories
Create new article
---
Welcome to the wiki!
---
Feel free to contribute to the wiki!
Find out who has what user rights!
Confused? Start here!

We have 3 users currently online and 572 edits.
| | | | | | | | |
| --- | --- | --- | --- | --- | --- | --- | --- |
| Folk | Books | Legends | The Land | Goofs and Messups | Fanon | Behind the scenes | Special Monuments |
Scroll and click to find your desired page

Important Information
You are visiting The Lost Rainforest Wiki
---
All new:Who Said It? and more YouTube videos!
Trending:Founder has published the roleplay page! More...
Something to listen to:[[1]]
Today is Friday, November 27 2020. The time is 03:52 UTC.
Founder: CoastalTheSeaWing
There are a total of 572 edits, 3 active users, and 313 pages!
Meet the Shadowwalkers
Click a shadowwalker to visit their book!
Other Wikis

Here you can create fan-made species, characters, and stories!

Here, coding and CSS (JS not included) tricks are tested here before they are applied to the main wiki.
Featured Article
Mez
Mez is a almost full-grown panther cub and the main protagonist of Mez's Magic. She was born to her Mother† in her aunt's current cave along with Chumba...<Read More...
Featured Image
Caldera Species Map
</div>
Click here for book info!
Mez's Magic

Caldera has forever been divided into those animals who walk by night and those who walk by day. Nightwalker panthers, like young Mez and her beloved sister, have always feared daywalkers as creatures of myth and legend. Until the eclipse.
Now Mez has discovered that she can cross the Veil and enter the daylight world. Her magical power has unknown depths, but she must rush to discover it after a mysterious stranger arrives at her family's den, bearing warnings of a reawakened evil.
Saving Caldera means Mez must leave her sister behind and unite an unlikely group of animal friends to unravel an ancient mystery and protect their rainforest home.
Gogi's Gambit

Caldera always existed in harmony between the creatures who walk by day and those who walk by night—until an ancient evil awakened. In the year since the shadowwalkers' narrow escape from the Ant Queen, the ants' destruction has only spread.
Gogi, a shadowwalker monkey still learning to wield his fire powers, embarks on a quest with his friends—including a healing bat, an invisible panther, and a tree frog who controls the winds—for a powerful object that can harness the magic of the eclipse to defeat the Ant Queen.
But with just weeks before the next eclipse, Gogi must race to prove that he can control the mighty depths of his talent if he is to protect his friends, save the rainforest, and return home unsinged.
Rumi's Riddle

LATEST ACTIVITY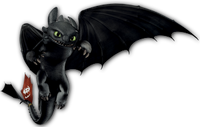 Children's Literature
Go to these sites for info or for help with your own wiki!
Alice's Adventures in Wonderland • Amulet • Anne of Green Gables • The Chronicles of Narnia • Dear America • Goosebumps • The Green Ember • Harry Potter • How to Train Your Dragon • Jumanji • Keeper of the Lost Cities • Little House on the Prairie • The Magic School Bus • Miss Peregrine's Home for Peculiar Children • Night Speakers • Oz • Peter Pan • The Polar Express • The Railway Series • Rainbow Magic • Tracy Beaker • The Unwanteds Series • Wings of Fire • Wonder
Want your community included? See how!

Community content is available under
CC-BY-SA
unless otherwise noted.